Livestock diseases cause devastating socio-economic losses and serious damage to the livelihoods, food security and nutrition of, especially, the small-scale farmers. With 60% of Bhutanese living in rural areas and depending on agriculture and livestock farming, livestock diseases are a potential threat to their livelihood. When these diseases are zoonotic in nature, they can be a potential public health concern. In order to avert the untoward consequences, it is essential to have preparedness, prevention and control plan documents to guide the effective management of disease outbreaks. Bhutan remains at the forefront in the effective management of livestock and zoonotic diseases. This is largely due to the excellent coordination among the different stakeholders and the advanced efforts that Bhutan puts in preparing a management plan for any potential disease outbreaks. In view of the evolving disease epidemiology and the country's progression in the management of livestock diseases, the National Centre for Animal Health and the Animal Health Division under the Department of livestock has developed the African Swine Fever Prevention and Control Plan-2021, National Lumpy Skin Disease Prevention and Control Plan 2021 and National Bovine Brucellosis Prevention, Control and Elimination Plan-2022.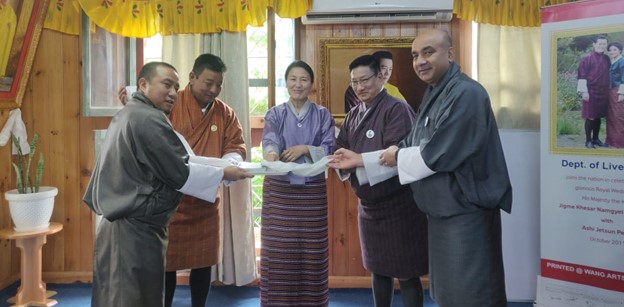 ASF is a highly contagious viral disease of pigs that causes up to 100% mortality in affected farms. Currently, there are no effective vaccines and treatments available for this disease. Although ASF does not affect humans, it can cause a catastrophic socio-economic impact on the pig farming sector. The disease is new to Bhutan and so far, we have experienced only two outbreaks. Containment of these outbreaks has cost the government millions.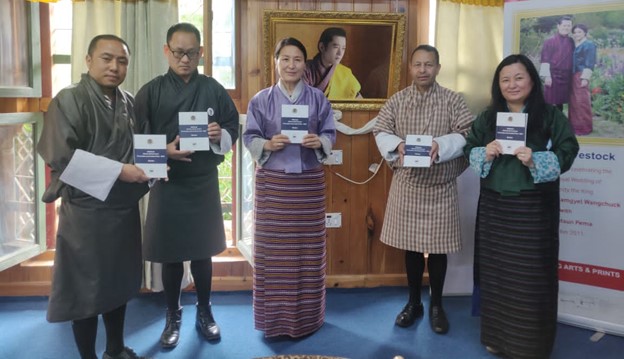 Lumpy skin disease (LSD) is a viral disease of cattle. It is caused by the Lumpy skin disease virus (LSDV). The disease is characterized by fever and multiple well-circumscribed, firm and deep-seated skin nodules and necrotic plaques in the mucous membranes, primarily the upper respiratory tract and oral cavity. The disease is primarily transmitted by biting vectors and contaminated farm materials and equipment. It has a huge socio-economic importance because of its prolonged debilitating effects including reduced weight gain, temporary or permanent cessation of milk production, sometimes accompanied by mastitis, temporary or permanent infertility or even sterility in bulls because of orchitis, as well as permanent skin damage. Like ASF, LSD is also new to the country and was first reported in 2020.
Brucellosis is a multi-species zoonotic disease which affects a wide range of animal species. It causes abortion in cattle, the birth of weak or dead calves and infertility resulting in economic losses associated with reduced productivity and trade impediments. In addition, brucellosis is a highly infectious zoonotic disease which causes undulant fever or Malta fever in humans. Brucellosis, therefore, is a disease of significant economic and public health concern.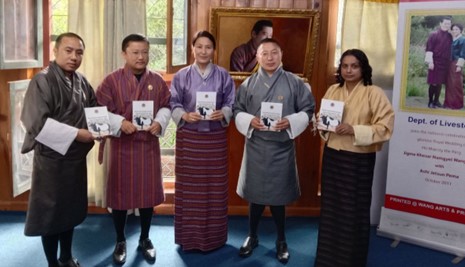 We have learnt through practical experience that responding to animal disease outbreaks is an exhaustive and resource-intensive process. Therefore, it is necessary that we deal with livestock diseases in a systematic and strategic manner to minimize the socio-economic and public health impact resulting from outbreaks and ultimately achieve elimination. These documents outline the strategies and activities to prevent and control disease, identify relevant stakeholders and their roles and responsibilities, specify fund mobilization mechanisms and monitor and evaluation of the disease control plans. These documents will be useful as a ready reference to guide all those involved in the prevention, control and elimination of ASF, LSD and Brucellosis from the country. Further, it will also directly contribute to bringing down the incidence of the notifiable diseases in the country, thereby improving the livelihood of the rural population.
215 total views, 1 views today